Well, if you follow me on Instagram you'll know that our family is growing!
<--- Insert shocked and awed face here.
Right now, I am about 13 and a half weeks along and finally coming out of the mist of the first trimester. It was a rough couple of months and I'm still unpacking all my emotions from it all, but we are grateful and happy for this little life.
Emma is over-the-moon-happy for the news of this little one and Henry is clueless. So, we are right on track.
And to keep with tradition, here is a little bumpdate.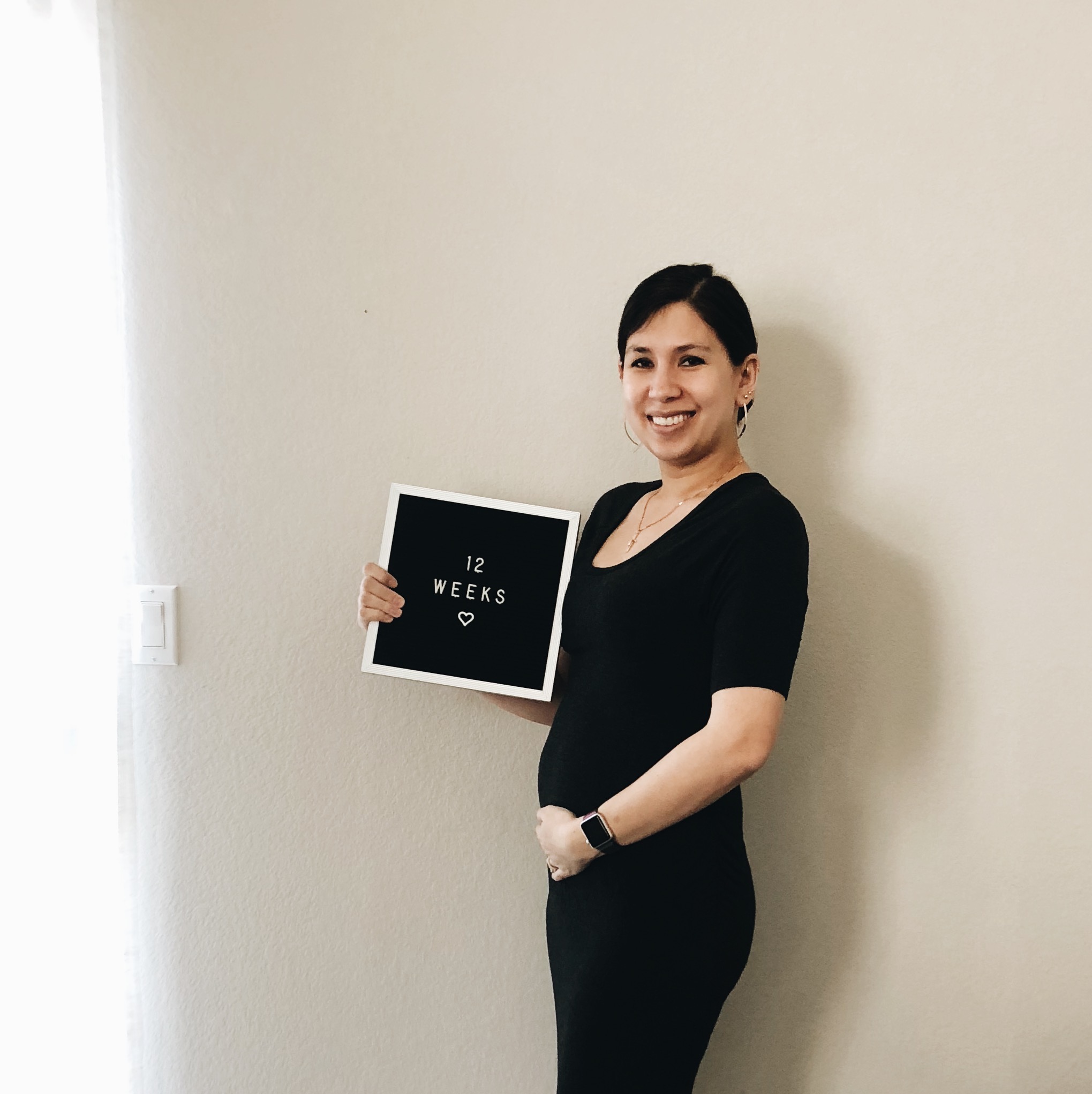 12/13 weeks
How far along: 12 weeks (photos) and 13.5 weeks now.
Total weight gain: I have no idea (3rd kid problems)
Maternity clothes: I just pulled them out again and holy sweet stretch pants.
Stretch marks: None so far (no new ones anyway).
Sleep: Insomnia like nobody's business.
Miss anything: WINE.
Movement: Nothing felt yet.
Food cravings: Pickles, candy, french fries.
Aversions: Vegetables.
Sex: I'm not sure yet, although Emma is convinced the baby is a girl.
Symptoms: Nausea, insomnia, exhaustion, and severe and intense anxiety at the thought of THREE.
Belly button: Still an innie.
Wedding rings: Still on (and in need of a polish and clean).
Happy or moody: Moody mostly. But I blame the crippling exhaustion.
Looking forward to: Feeling those first flutters.
(The baby is the only one looking at the camera I think.)
And now for a trip down memory lane...
Emma's pregnancy announcement.
Henry's pregnancy announcement.
Henry at 12 weeks.