I promised myself that when I went back to work, I would keep up with regular posting. We'll see how well I do at keeping that promise. I may just have to type out posts after all the kids go down or, in this case, while Theo is sleeping on my chest and I'm balancing my computer on my lap with pillows. But I'll cut to the chase so on to the planner!
For my planner spread this week, I used my new sticker book with boss babe themed stickers in honor of my return to work. I've been experimenting with my layouts, so I like how this one turned out. Which reminds me, I need to show you my bullet journal spreads too. I'll add that to my "to blog" list.
Here is this week's spread! I am all heart eyes for it.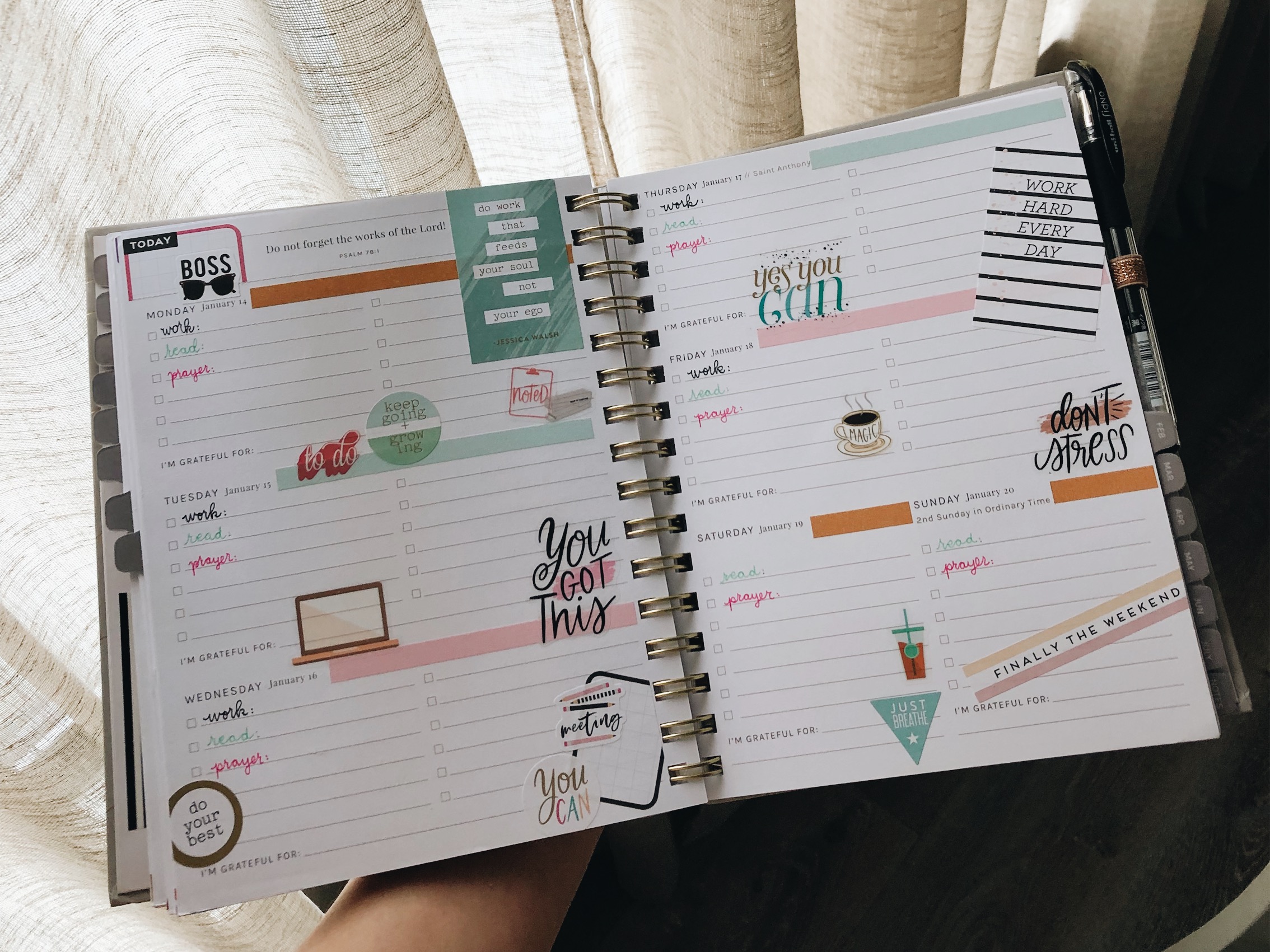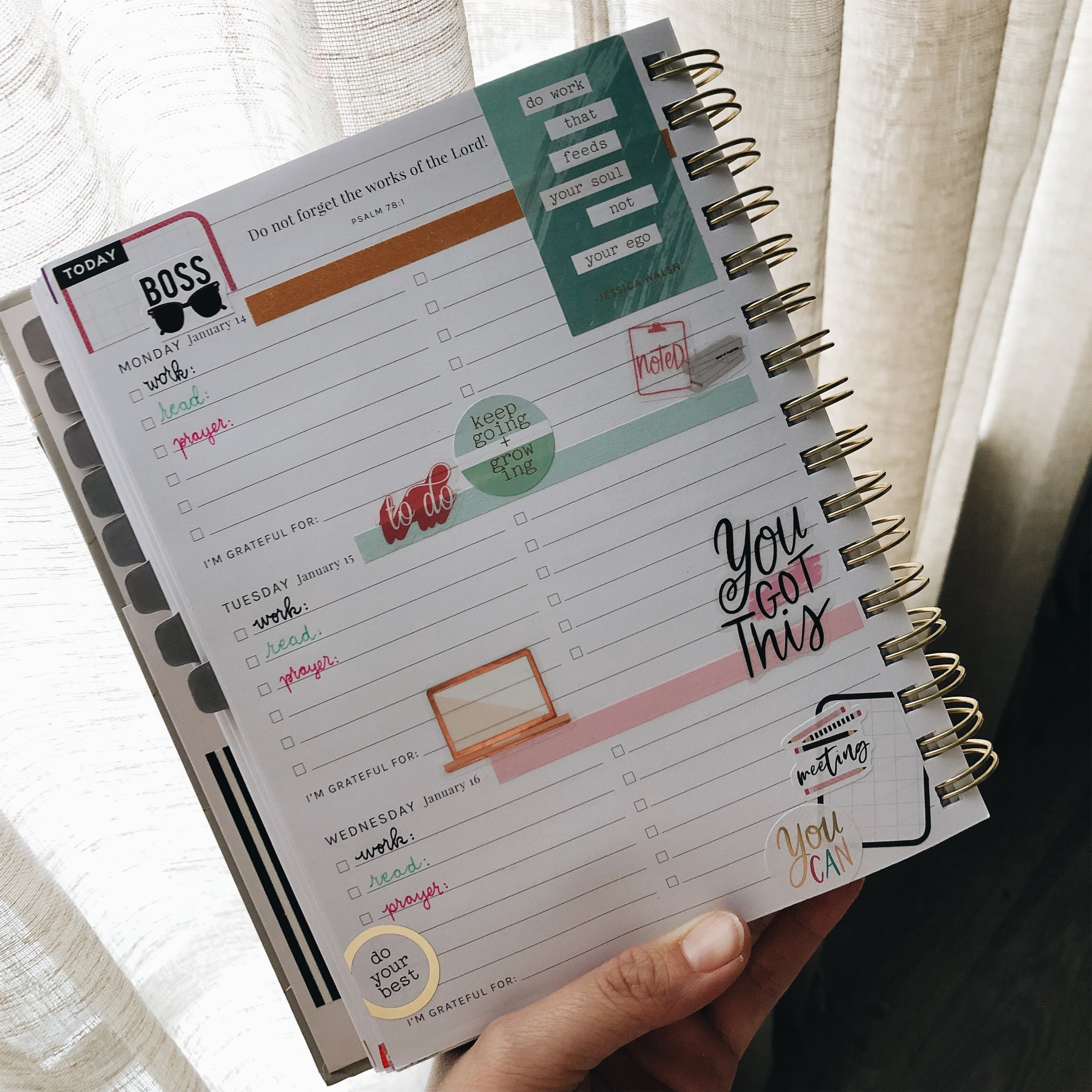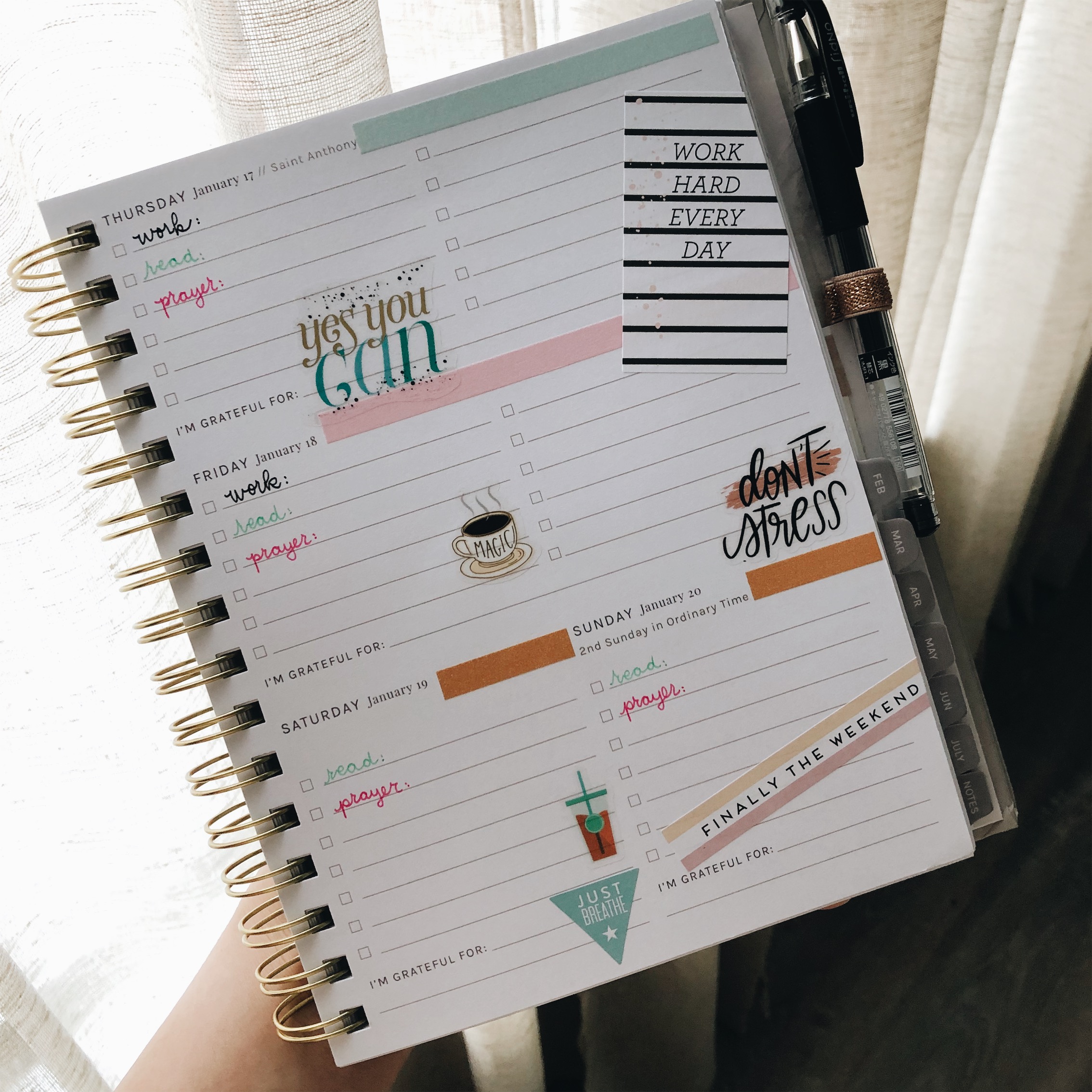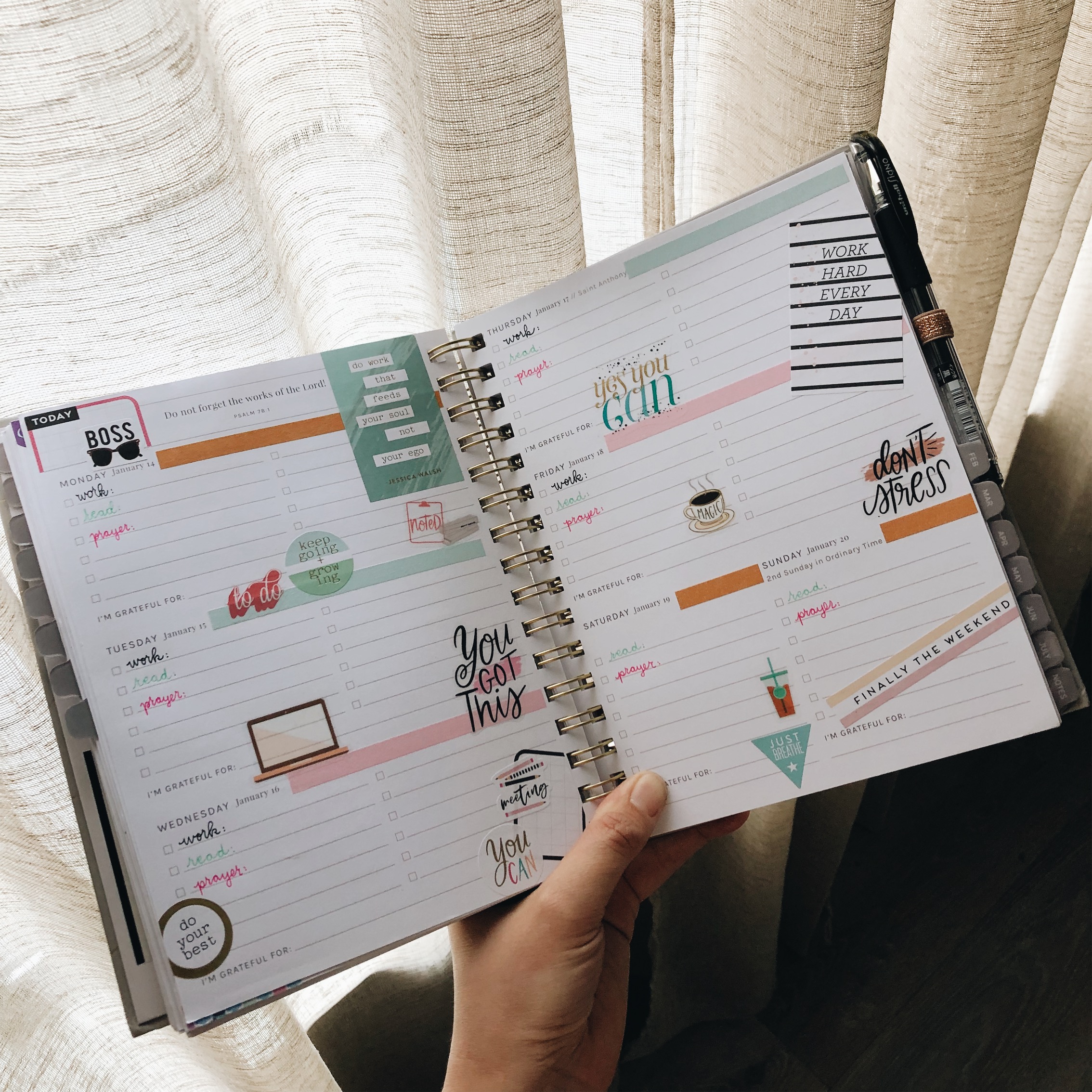 Did you get a new planner for the new year? Or are you like me and prefer an academic year planner?
Happy planning!